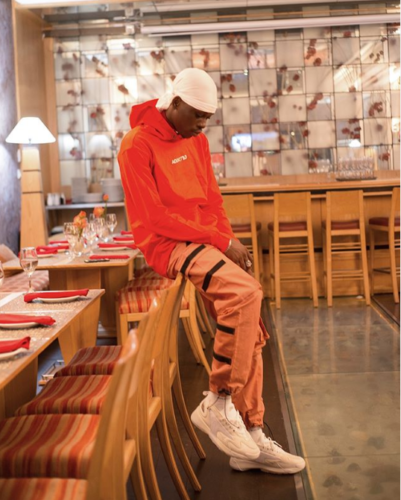 (Fireboy – "What If I say" The Review). I was at my fashion designer's place one night and we got talking about Nigerian music and how it is getting difficult to find up & coming music artiste with real talent. Unsurprisingly, the conversation metamorphosed into an argument with some going contrary to what started the discussion initially. 
I supported the fact that artists with real talents stopped existing in the music industry since Mayorkun broke out in 2016. However, a young man who was involved in the discussion at that time said there is a guy he follows on Instagram who is exceptionally talented, that I should go and check him out. When he said that, I pushed aside his admonishment because I felt most of these Instagram artistes are full of deceit and are just only flukes if they get the privilege to record a hit song.
When I finally left the conversation and arrived at my house, I decided to surf the internet before I slept and something struck me to check out the artiste I was beckoned on to check. I looked for this guy on Instagram, opened his page and got marveled at the first video I saw. He was singing with a truly unique voice, adorable lyrics and conviction that projects the fact that he deserves a spot in limelight. Going forward with other videos on his page, I was absolutely astonished and I realized after a couple of minutes, I had about four of his songs downloaded already on my phone.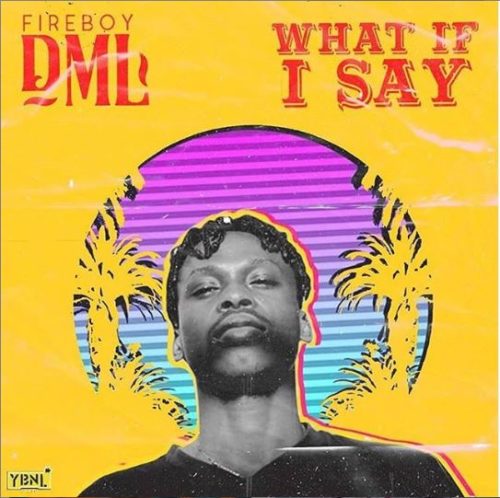 I am sure you guys are willing to know who this artist is…It is no other than YBNL's new boy; Fireboy DML. This article is not about who Fireboy DML is or what is music career is all about, but his recently released single; "What If I Say"
The single which was released on Friday, 14th June 2019 is currently receiving positive reviews from those that have listened to it, making 'everyone' go online to either buy or stream the song on music platforms as well as blogs.
The reason why the review has been impressive so far is pretty plain and simple. The song "What If I Say" is an epitome of intelligence, musical skill and exceptional talent. You all would be wondering why I am attributing this song with so much finesse. It is because I have listened to this song before from Fireboy it didn't come in this form of arrangement, beat and structure at all but yet is awesome.
Now he repackages the song with a differently & entirely new beat, instrumental infusion and vocal placement and it still sounds even greater and better. It is a love song that a lot of teenagers & youths who are just starting a romantic relationship would find really friendly and amusing.
The story line is really very interesting, talking about how you and your lover could make do with the little you have to make your relationship looks absolutely brilliant. It also talks about how friendship could take a little step-up and move to become a love fairy tale.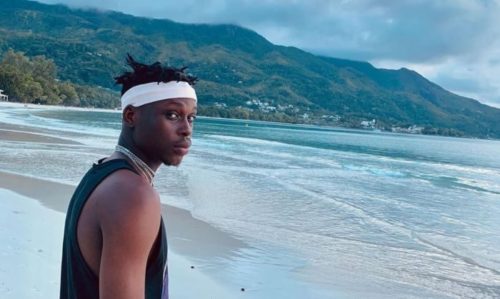 I am not a great fan of Pheelz, but I feel I am absolutely in love with his effort on this jam judging from what I previously heard in the formerly released version of the song. Everyone who put this song together deserves some accolades.
Meanwhile, I wouldn't want to put Fireboy under a huge pressure by putting into words what I feel about him and what I think he would achieve in the next couple of years if he continues with the current 'fire' in him. But I think he is the best talent YBNL has got after Adekunle Gold and he could turn out to be the best of his kind.