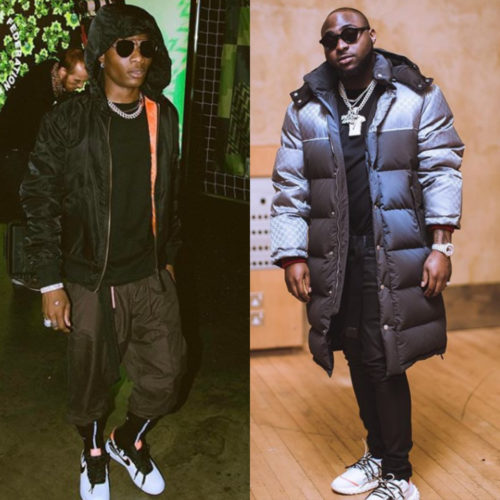 The newly released Beyonce's album; "Lion King, The Gift Album" just got released and it is causing already insane reactions here in Africa, Nigeria especially.
The reason for this reactions is pretty simple, and it is because some of the biggest African music superstars have been featured on the album, especially the Nigerian ones.
Wizkid, Burna Boy, Tekno, Yemi Alade, Tiwa Savage and Mr Eazi are the Nigerian music ambassadors who are on the album. And with their appearances being applauded and adored by Nigerian music fans, it hasn't still being able to escape disappointment, argument and ridicule as one Nigerian music big name is missing from the list.
In a situation whereby the biggest music artistes in Nigeria are getting picked for a hugely important music project, it is expected that if only two artistes are going to be picked, it has to be Davido and Wizkid because evidently they are the greatest music exports in the history of Nigerian music.
But to everyone's greatest surprise, 6 Nigerian music artistes in Nigeria were picked to be featured on Beyonce's album and of all the 6 that were picked, Davido was not among.
Wizkid was picked however and this has resurrected yet again the argument that focuses on who is more internationally recognized between the two artistes.
Everyone knows Davido has been having a great run in the United States since the beginning of the year as his 2017 hit single, "Fall" gets played on radio every time in almost every city across the country. This development actually made almost every objective music fan come to the conclusion that Davido is a bigger artiste than Wizkid outside the continent.
However, with the omission of the DMW boss on Beyonce's album and coupled with the majestic wave Wizkid is having as a result of his brilliant effort on the project where he had a duet with Queen Bey on "Brown Skin Girl," lots of people in the industry have made a U-turn and have actually come to a conclusion that Wizkid is the biggest Nigerian artiste on the international scene while Davido is only second to him.
We as a corporate observer are actually stuck in this dilemma as we are having a difficult time choosing which the most influential artiste on the international scene is in between the two artistes and that is why we are pushing the question below to your direction so you could give a verdict.
Do you think Wizkid's presence on Beyonce's album is a clear indication that he is bigger than David on the international scene.