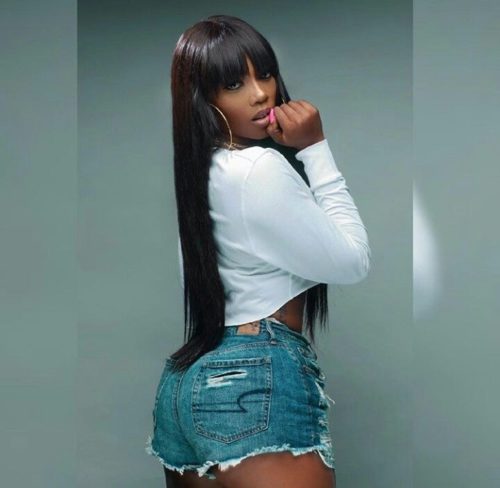 Tiwa Savage has expressed her disappointment over the alleged mal-treatment of women in the Nigerian society.
Amidst the sexual abuse stories that are beginning to get disclosed by alleged female victims after the Busola Dakolo VS Pastor Biodun Fatoyinbo's saga and the counter reactions to the stories, Tiwa seemed to be aggressively put-off and now has expressed her fury and disappointment over the issue.
The songstress took to her Instagram page hours ago to write multi-screen-full texts to express her rage over the way women are being wrongly treated in this part of the world.
She wrote, "I don't know where we went wrong as a nation that women are treated so badly. This past week has been filled with very disturbing news towards women.
"I personally can no longer keep quiet anymore. I have to do more than a post. Kilode gan na, do we deserve all these?
"Today i am actually embarrassed to be a Nigerian women. The way women are treated is DISGUSTING. I don't care what backlash comes from this, i said what i said. WTF! I'm so shaken by this, WHY  WHY WHY."
"Mothers, wives, little girls being abused, raped, underpaid, disrespected. I have a son and i will do EVERYTHING in my power to raise a man. One that will love a queen and protect her, so help me God.
"The hate is too much, how can we continue like this. In EVERY sector women are bashed CONSTANTLY for things men get away with. Fvck  outta here with that backward mentality.
"If she is successful she must have slept with one chairman, if a man cheats on his wife, well that's naija men for you. If she is raped, why did she wear that in the first place?
"Fvcking toxic masculinity and entitlement in this society. We are women, we are to be protected REMEMBER. No man, I repeat no man can handle the heartbreak, the pain, women go through on a daily basis
"Let's not not even start with labour pains or raising child and you can't lover and protect her. SHAME ON YOU men abusing, raping, and everything else una dey do… You are physically stronger than us. SHAME ON YOU COWARDS.