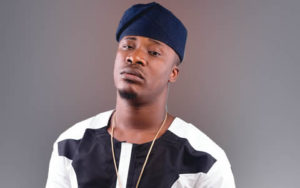 Jaywon clocked 32 yesterday, June 6th, 2018 and the singer decided to celebrate his new age in style at a choice location in Lekki; but the celebration was marred by the intrusion of Special Anti-robbery Squad (SARS) officials.
According to reports, SARS officials interrupted the 32nd birthday party of Jaywon which held somewhere in Lekki, Lagos. The singer gathered his friends and close relatives to celebrate with him and it could have been a smooth and positively memorable night but for the intrusion of men in black – SARS officers who stormed the gathering and caused a scene. The incident was captured in a video that has since surfaced on the internet.
The cause of the SARS intrusion is still unconfirmed but it has been rumoured to be another case of extortion and oppression that has become a day-to-day affair for SARS officials and has in fact sparked public outrage. The public call to end the illicit acts of SARS officials led to the #ENDSARS movement on social media that gathered mass support.
Watch video below.