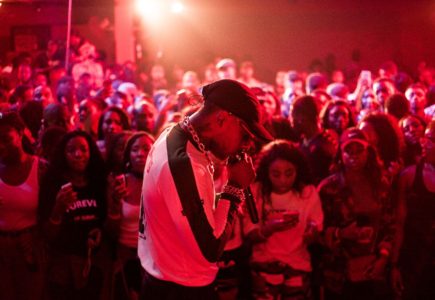 When Skepta tweeted that he'd bought, a one-way ticket to Nigeria at the beginning of December with no return date to the UK, a lot of people thought he was joking. But the rapper had that and more planned. After initially announcing a homecoming concert during his surprise set at NATIVELAND '18, Skepta pulled the plug on the idea, altogether opting for an intimate evening with fans instead at the African Artists Foundation space in Victoria Island, Lagos.
Amonsgt the performers of the night, Not3s took the stage to perform his second show ever in Lagos. While supporting performances from newcomer Santi and DJ Obi kept the rest of the night active. The best thing that happened at Skepta's homecoming concert was his performance with Wizkid, re-igniting their bromance, dating back to that Drake alley hoop Skeppy scored Wizkid with "Ojuelegba". Wizkid presence was especially special because of the Starboy's year, touring the rest of the world. To see him in such an intimate setting.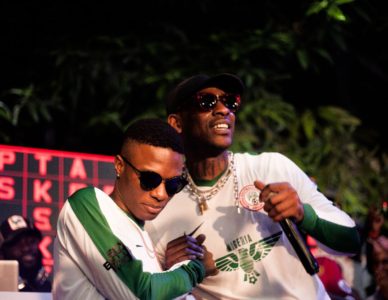 Skepta's relationship with Nigeria has been wholly organic, and thus it's a refreshing to way to view his constant affiliation with the country one of the reverse benefits of the on-going Africa-to-the-world conversation. A homecoming concert for a man like Skepta would have been expected to usher in big-budget marketing and perhaps expensive fees for the gate, but that night, Skepta seemed most satisfied about being amongst friends and family, who needs VIP seats when the star of the night is literally performing at an arm's length from you.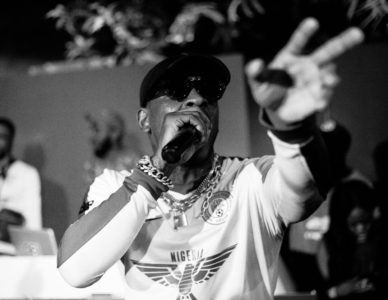 Catch some more glimpse of Skepta's Homecoming below.