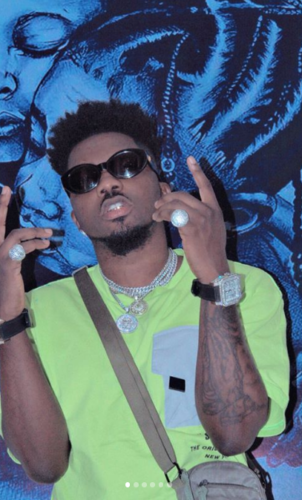 Yesterday was Skiibii's birthday and in an unusual fashion, the "Sensima" singer dropped his account number on his Instagram page admonishing his fans and followers to show him love if truly what they feel for him is genuine.
The singer in the post revealed any amount is welcomed by him as it is just the genuine action of his followers and fans' heart that he his after. Skiibii made the post in the last hours of yesterday.
Fast-forward to today, Skiibii made another post on his Instagram page unveiling the number of credit alerts he received from his fans following his post from last night and the turnout is nothing short of breath-taking.
However, in as much as decent amount of money was sent to him, some people hilariously sent some ridiculous amounts of money to him, ranging from 20 naira to 50 naira.
See post below:
https://www.instagram.com/p/BzhvnskFDuO/?utm_source=ig_embed