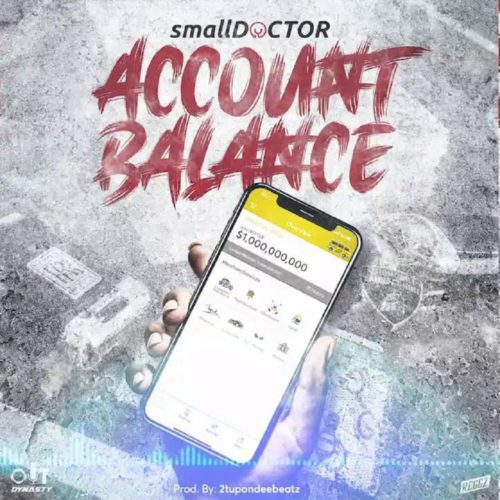 Alaafin of Agege and street pop act, Small Doctor returns to set off 2020 with the release of this brand new single titled "Account Balance". This banging record produced by street hit makers 2Tboyz (2tupondeebeatz) will be the next street anthem and jam. It's a potential hit!
The song talks about your personal account bal., you can do whatever you like with it. The street act shares that you have the right to do whatever you like and wish with your money. Your Acct. Balance is your power to live life and flex. You can display as it pleases you, it is no man's business to interfere.
"Account Balance" is a sing along song with good vibe… Listen!
Download