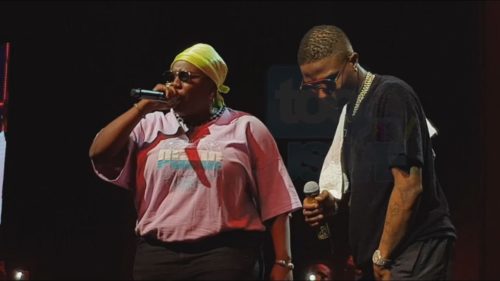 You all would recall Wizkid did an Instagram Live video yesterday after being off the music scene since the start of 2019. In the live video, Wizkid played some of the songs he intends to drop later in the year, some are collaborations while some are songs he sang all by himself.
Of the songs Wizkid played, the one with Teni titled "Pansa" got a lot of buzz yesterday as it even made the two artistes trend on Twitter as fans were clamouring that he drops that one first in particular.
However, a new issue has now developed over the song and fast travelling across the internet as an up and coming artiste called JP has modestly called out Wizkid and begged music fans to help him appeal to the Starboy not to release the song. JP says the song pattern and beat was produced for him by Northboi who happens to be the same person that produced the one Wizkid and Teni intends to drop.
He said his management has paid for the beat already and that he has even dropped his vocals on the song. He continued by revealing that the vocals he dropped on the song is the same thing Teni used on the snippet Wizkid played on his Instagram live which means Northboi sent both the beat and his voice pattern to Wizkid and Teni